Global Harvest Offering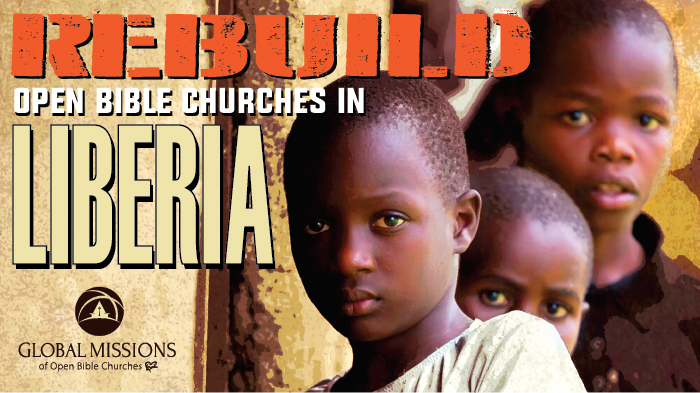 The country of Liberia suffered two horrific civil wars over a period of 14 years, from 1989 to 2003. During this time the nation's infrastructure and most major businesses were destroyed or heavily damaged. Liberia is still trying to recover.
Because of these wars, all public and private schools were closed. This has caused a tremendous deficit in the reading and writing skills of Liberia's children and youth creating an entire generation that is functionally illiterate.
We want to Rebuild Liberia. Our project for the 2017 Global Harvest Offering is to raise funds to set up literacy learning centers in strategic parts of the country. These learning centers will help educate our Open Bible family and the rest of the people of Liberia so they have the tools necessary to move forward and restore the country's infrastructure. In addition, we will initiate the INSTE program, as the majority of our pastors and leaders have no biblical or theological training.
The Lord says in Joel 2:25 (NASB), "Then I will make up to you for the years that the swarming locust has eaten." The enemy tried to destroy Liberia and our Open Bible work there. Now we have the opportunity to Rebuild Open Bible Churches of Liberia. Our goal for this offering is $100,000.
We believe a new day is dawning that Liberians are being liberated from the bondage the enemy has tried to place upon them. Join us as we Rebuild Open Bible Churches of Liberia.