Global Harvest Offering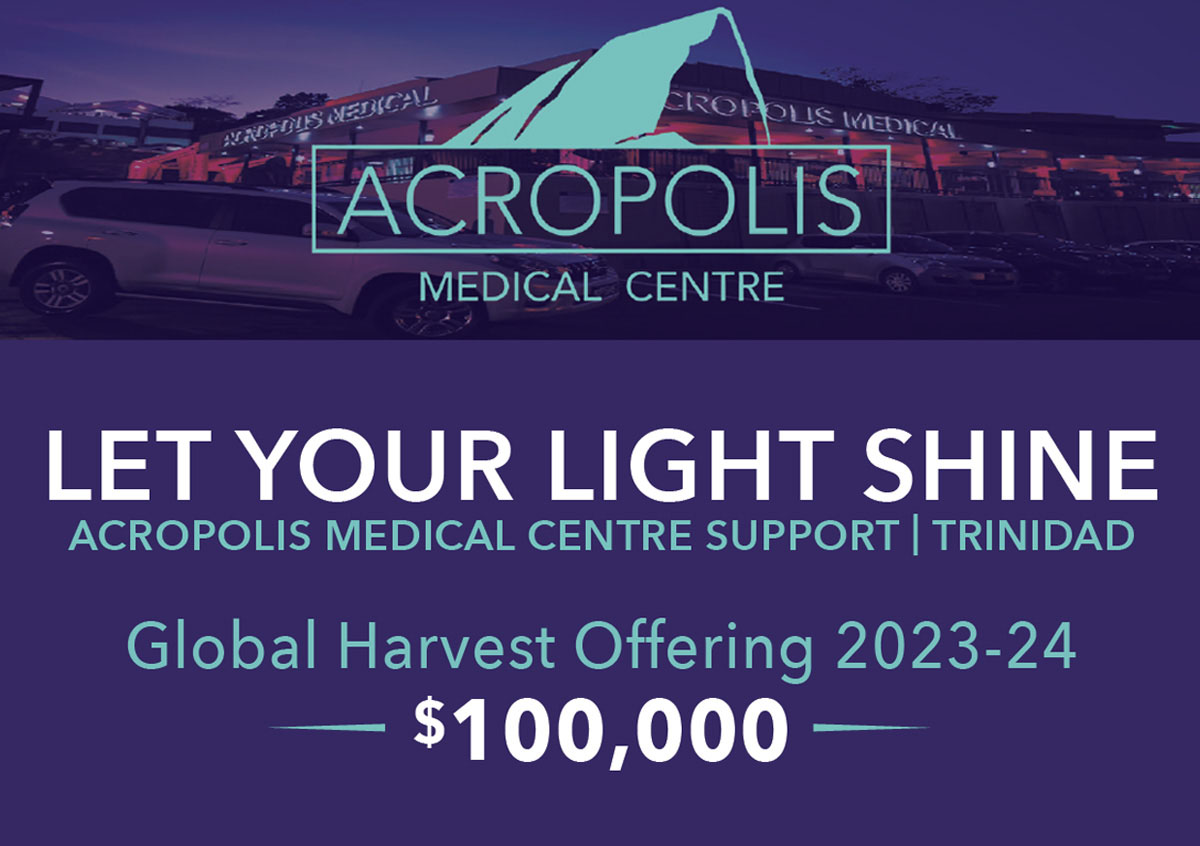 Let Your Light Shine
The Open Bible Churches of Trinidad have started a very special project that will impact the entire island with the love and passion of Christ. Due to poor conditions and lack of proper medical equipment and facilities, they have built the Acropolis Medical Center.
Acropolis means "a city on a hill". The purpose of this new medical center is to improve the health and wellbeing of communities by providing quality services that offer the highest level of care and clinical excellence.
In Matthew 5:14 it says: "You are the light of the world. A city set on a hill cannot be hidden." Our leaders and pastors in Trinidad want Acropolis Medical Center to be the light on a hill that calls people not only to better health care but also to care of the soul.
So, we are dedicating this 2023-2024 Global Harvest Offering to raising funds for desperately needed special medical equipment so that Acropolis medical staff can provide a high level of medical care with the right medical equipment.
This Global Harvest Offering will help them purchase machines, hospital beds, x-ray and surgical equipment for this new facility. The Bible says in Matthew 5:16, "In the same way, let your light shine before others, so that they may see your good works and give glory to your Father who is in heaven."
We can help Acropolis Medical Center reach its goal. Partner with us to help purchase this special medical equipment that will help save lives both physically and spiritually.
Thank you for partnering with us. Please go to this link: www.openbible.org/LetYourLightShine